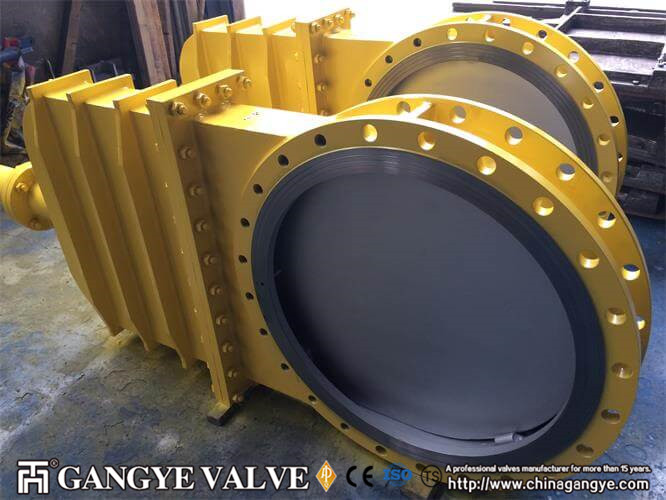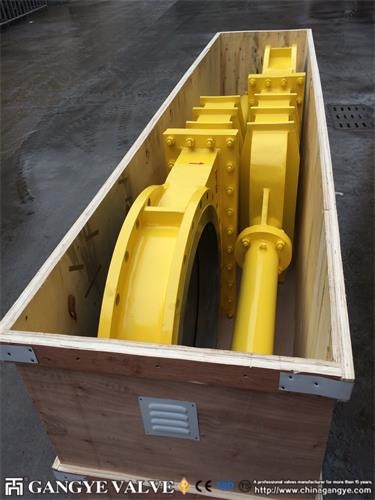 Design Features:
Pressure Range: Class 150 ~ 2500
Nominal Size Range: DN 15 ~ 900, NPS 1/2″ ~ 36″
Connection: Flange (RF, FF, RTJ), Butt Welded (BW), Socket Welded (SW), Threaded (NPT), Screwed
Full Port Design
Out Side Screw and York (OS & Y)
Bolted Bonnet (BB)
Rising Stem or Non-Rising Stem Hand Wheel
Renewable seat rings
Design Specifications:
Knife Gate Valve design according to MSS SP-81
– Face to face MSS SP-81/DIN3202-K1
– End Connection ASME B16.5/ASME B16.47/JIS B2220
– Inspection and test ISO 5208/MSS SP-81
All valves are designed to comply with the requirements of ASME B16.34, and the ASME as well as customers' requirements as applicable.
Body Material:
A216-WCB (Carbon Steel), A217-WC6 (1-1/4Cr-1/2Mo), A217-WC9 (2-1⁄4Cr–1Mo), A217-C5 (5Cr–1⁄2Mo), A217-C12 (9Cr–1Mo), A352-LCB (Carbon Steel), A352-LCC (Carbon Steel), A351-CF8M (18Cr–9Ni–2Mo), A351-CF3M (18Cr–9Ni–2Mo)
Actuators:
Gear, Electric, Cylinder, Pneumatic, Hydraulic, Hand wheel, Chain wheels
Quality Assurance (QA):
Every step from procurement through production, welding, assembly, testing, and packaging is in accordance with quality programs and procedures (ASME Section III manual and ISO 9001 manual).
Quality Control (QC):
The QC is responsible for all aspects of quality, from receiving of material to control of machining, welding, nondestructive examination, assembly, pressure testing, cleaning, painting, and packaging.
Pressure Testing:
Gangye valve is pressure tested in accordance with ASME B16.34, API 598, or special customers' requirements as applicable.