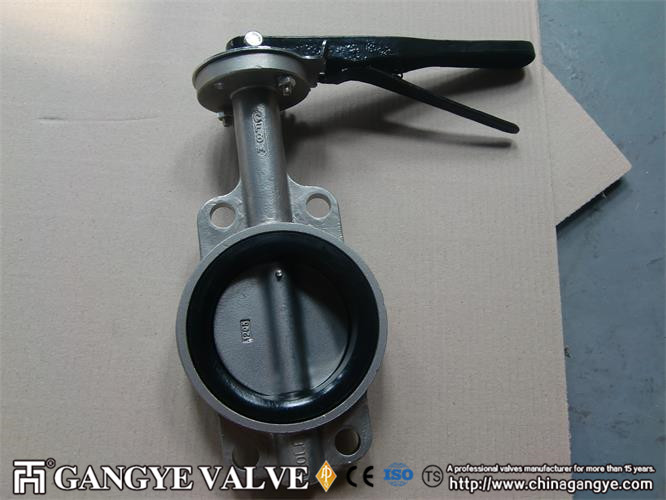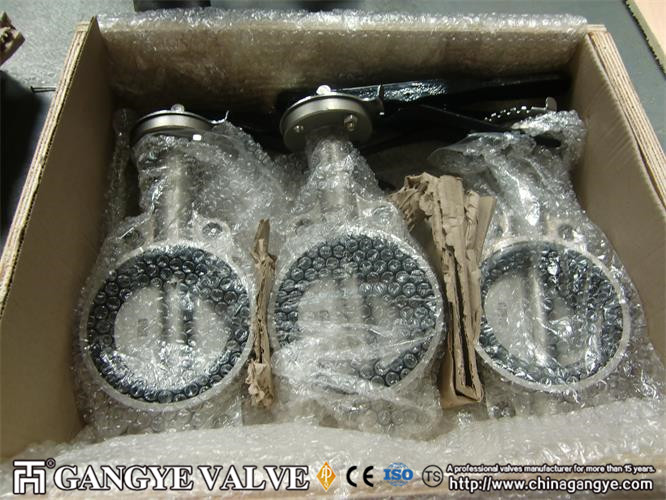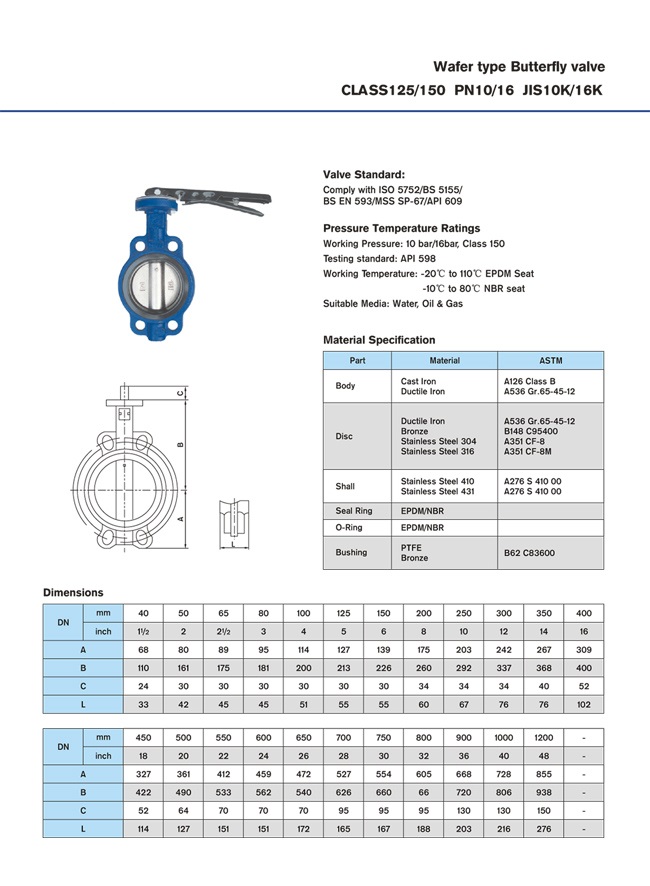 Lined Lug Butterfly Valve
Body: Cast iron, ductile iron(GGG25/GGG20/GGG50)
Disc: Ductile iron (nickel coated), GGG25/GGG20/GGG50/aluminum bronze, stainless steel.
Shaft: 416, 410,stainless steel.
Sealing: NBR, EPDM or customized.
Type Available: Wafer type
Sizes Available: DN25mm to DN1200mm (1″ to 48″)
Pressure Range: 150LB
Materials Standard:API DIN and etc.
Basic Design: API609, BS5155, EN593, MSS SP-67
Face to Face Dimension: API609, DIN3202K1, ISO 5752, BS5155, EN558
Inspection & Testing: API 598, EN 12266-1
Flanged End Dimension:AS 2129 "D", "E",BS 10 "D" "E",JIS 5K/10K/16K,ASME B16.1 125LB/ ASME B16.5 150LB,
BS4504 PN6/PN10/PN16,DIN2501 PN6/PN10/PN16,ISO 7005 PN6/PN10/PN16.
Top Flange: ISO5211 or customized.
Suitable Mediums: Fresh or waste water, sea water, sewage, vapor, air, oil, etc.
Suitable Temperature: -15C-150C
The main characteristics:
1 Small in size and light in weight…Easy installation and maintenance. It can be mounted wherever needed.
2. Simple and compact construction, quick 90 degree on-off operation.
3. Minimized operating torque, energy saving.
4. Flow cure tending to straight line. Excellent regulation performance.
5. Long service life. Standing the test of tens of thousands opening/closing operations.
6. Bubbles-tight sealing with no leakage under the pressure test.
7. Wide selections of materials, applicable for various medium
8. Stem and disc are connected by means of pinless structure with more reliable performance.
9. Disc seat and body of non backed slim-disc butterfly valve are connected by frameless structure to overcome leakage on the connecting position of flange sealing surface.
Application:
1. These products are mainly used for pipeline flow, pressure and temperature control of various industrial automation producting, for example: Electricity, petrifaction, metallurgy, environmental protection, energy management, fir-fighting systems.
2. Simultaneously they have good fluid control properties, and can operate simply.
3. They are not only widely used in general industries as petroleum, coal gas, chemical engineering, water treatment, but also used in the cooling water system of thermal power plant.