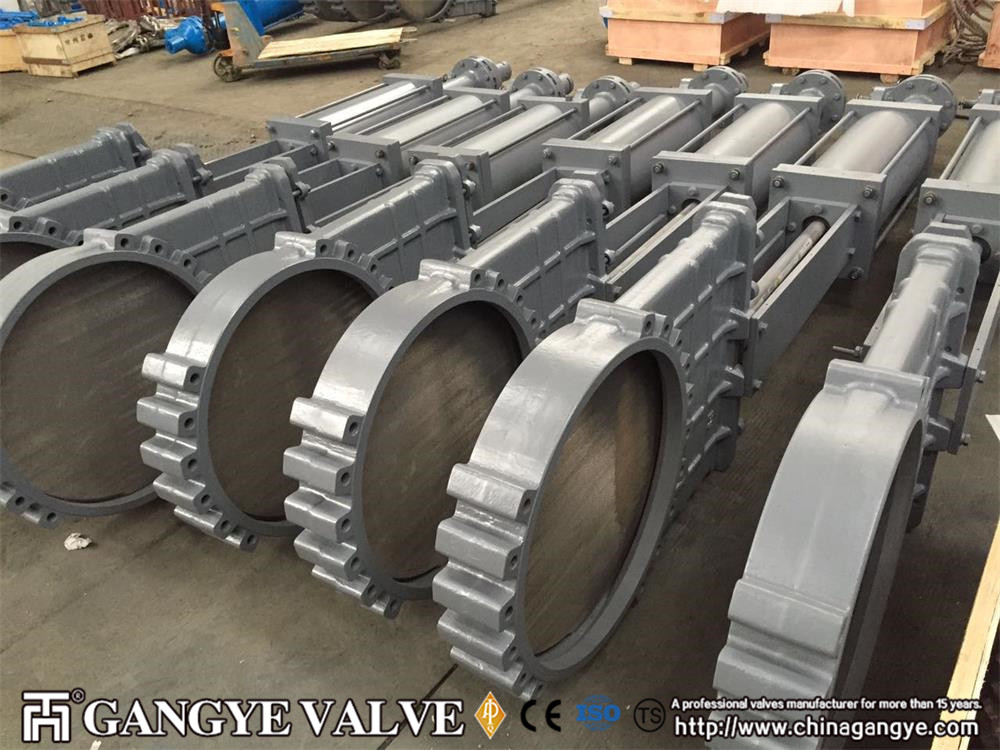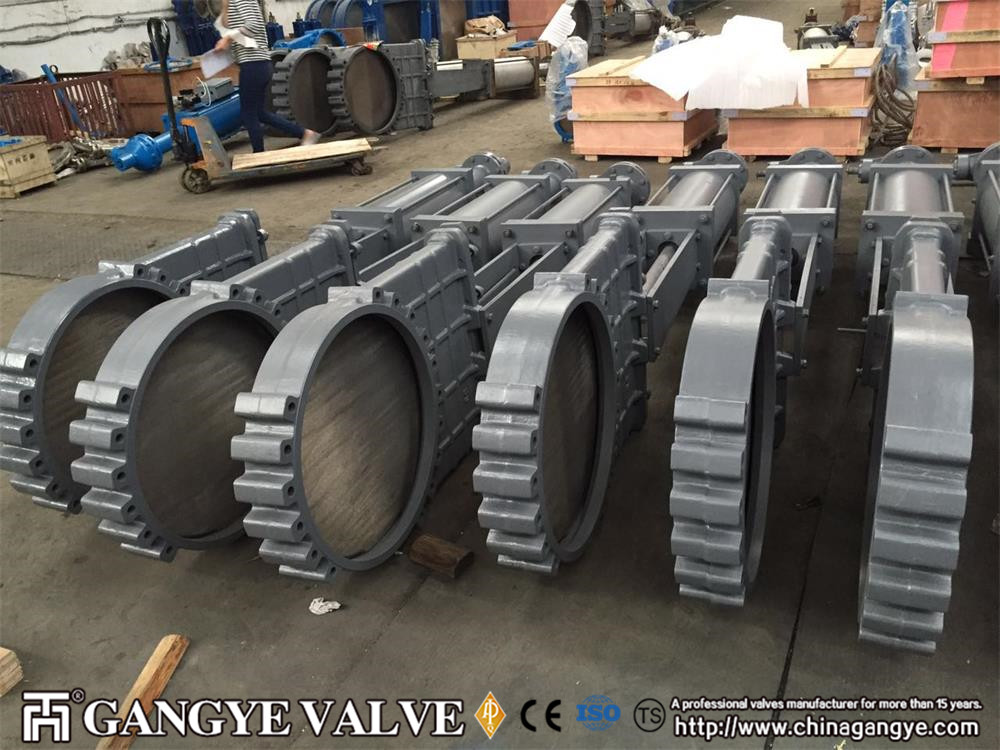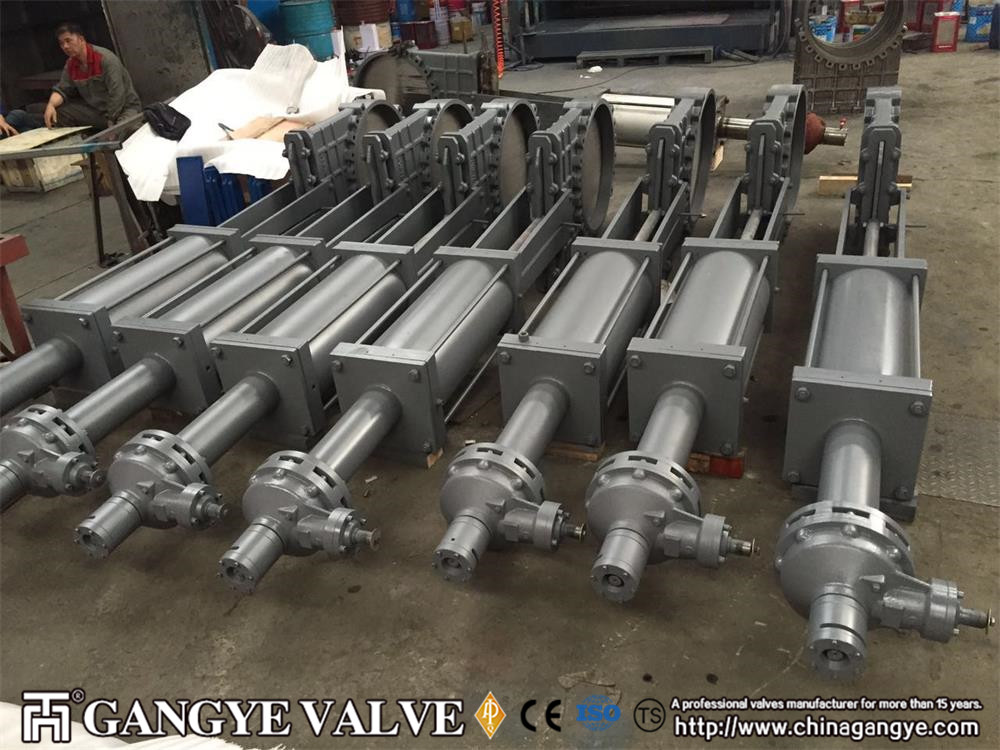 Non-rising stem knife gate valve,PN10,DN650
Manual Knife Gate Valve
Specifications
1. Certification: ISO9001, API600, CE, TS
2. Size: 2″-48", DN50 ~ DN1200
3.Pressure range: 0.6MPa,1.0MPa,1.6MPa,ASME 150LB
4.The main material: Cast iron, Ductile iron
5.Temperature: -60 ~ + 100 ℃
6.Operation: electric, gear boxes, pneumatic, hydraulic
7. Brand Name: GANGYE or OEM
8. Guarantee: 12months
9. Suitable medium: Suitable for ash, sludge, coal slurry, slurry, sewage and other solid, liquid-solid, gas-solid two-phase medium transport system, especially for coal thermal power plant pebble system.
Product Specifications
Design specification: GB / T8691 MSS SP-81
Face to face: GB / T12221 MSS SP-81
Links Standard: JB / T79 ASME B16.5
Pressure Test: JB / T8691 MSS SP-81
Product Signs: GB / T12220 MSS SP-25
Delivery Specification: JB / T7928 MSS SP-81
1、Knife gate valve is composed with body and gate,compact design to occupy the little space,effective support strength in the pope.
2、The bottom of gate with sharp knife can shave gelling material on the surface of seal,and can cut fluid mediumquickly.
3、The polishing treatment on the gate surface can enhance the sealing and prolong life-span of packing and seat.
4、The guide block of the body lead gate working,Squeeze blokc ensure offective sealing of gate.
Actuators:
Gear, Electric, Cylinder, Pneumatic, Hydraulic, Hand wheel, Chain wheels
Quality Assurance (QA):
Every step from procurement through production, welding, assembly, testing, and packaging is in accordance with quality programs and procedures (ASME Section III manual and ISO 9001 manual).
Quality Control (QC):
The QC is responsible for all aspects of quality, from receiving of material to control of machining, welding, nondestructive examination, assembly, pressure testing, cleaning, painting, and packaging.
Pressure Testing:
Gangye valve is pressure tested in accordance with ASME B16.34, API 598, or special customers' requirements as applicable.