Flange end y type strainer: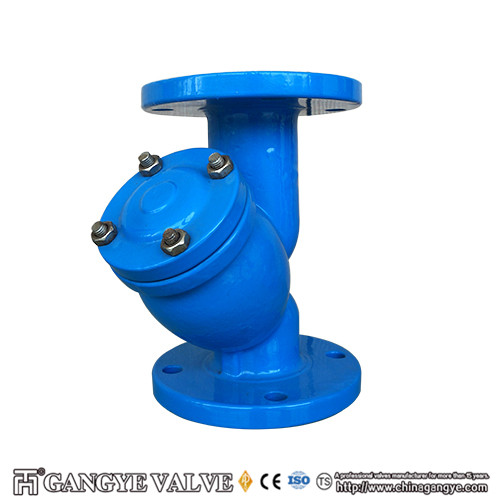 It is indispensable device to  convey medium in pipeline system, usually installed on enter of pressure reducing valve, pressure release valve and other equipment, usd to clear impurity
in medium, so to protect valves and equipments' normal use.
Scope of application:
Petrochemical production of weak corrosive materials: water, ammonia, oil products, hydrocarbons, etc.
chemical industry production of corrosive materials, such as Caustic soda and soda ash, thick and thin sulfuric acid, nitric acid, acetic acid, acid ester etc
The low temperature refrigeration materials,such as Liquid methane, liquid ammonia, oxygen and all kinds of cold agent.
Light industry food, pharmaceutical production have health requirements of the material, such as Beer, beverage, dairy products, food and medical supplies pulp.
Type of connection: flange ,threaded connection, welding.
Quality Assurance (QA):
Every step from procurement through production, welding, assembly, testing, and packaging is in accordance with quality programs and procedures (ASME Section III manual and ISO 9001 manual).
Quality Control (QC):
The QC is responsible for all aspects of quality, from receiving of material to control of machining, welding, nondestructive examination, assembly, pressure testing, cleaning, painting, and packaging.
Pressure Testing:
Gangye valve is pressure tested in accordance with ASME B16.34, API 598, or special customers' requirements as applicable.
Design Features:
Pressure Range: Class 150 ~ 1500
Nominal Size Range: DN 15 ~ 900, NPS 1/2″ ~ 36″
Connection: Flange (RF, FF, RTJ), Butt Welded (BW), Socket Welded (SW), Threaded (NPT), Screwed
Design Specifications:
Design and Manufacture: SH-T 3411-1999
Face to face (end to end): ANSI B16.10
Flanged connection: ANSI B16.5
Butt welded end: ANSI B16.25
Test and inspection: API 598, API 6D
Wall thickness: API 600
All valves are designed to comply with the requirements of ASME B16.34, and the ASME as well as customers' requirements as applicable.
Body Material:
A351-CF8M (18Cr–9Ni–2Mo), A351-CF3M (18Cr–9Ni–2Mo)
Tab content